There are so many beautiful and luxurious hotels in Paris. Taking a teatime in a prestigious and historical setting is absolutely a good idea to spent your Parisian afternoon!
La réserve
La réserve is a palace located in Avenue Gabriel. It belonged to the family of the Duke of Morny until 1888, half brother of Naponéon III, a powerful figure in the Second Empire.
We took the « la Réserve » afternoon tea for two at 64€. I appreciate a lot their smiling service. Each time when our teacup are empty, there are always somebody asking us if we need to add some hot water.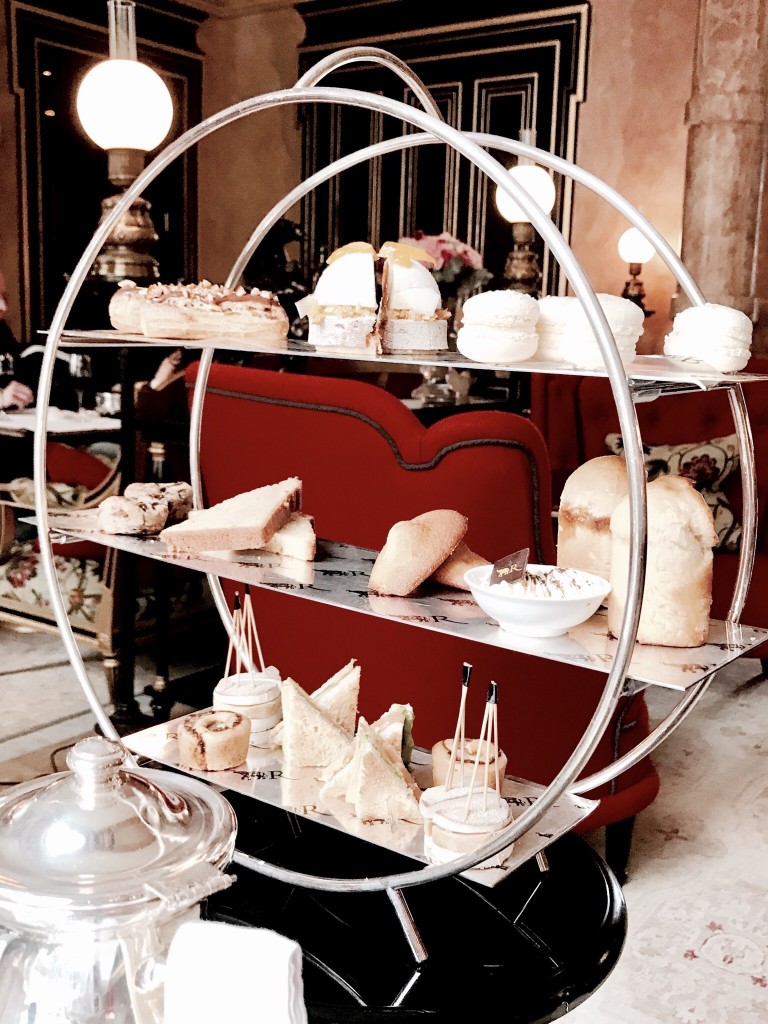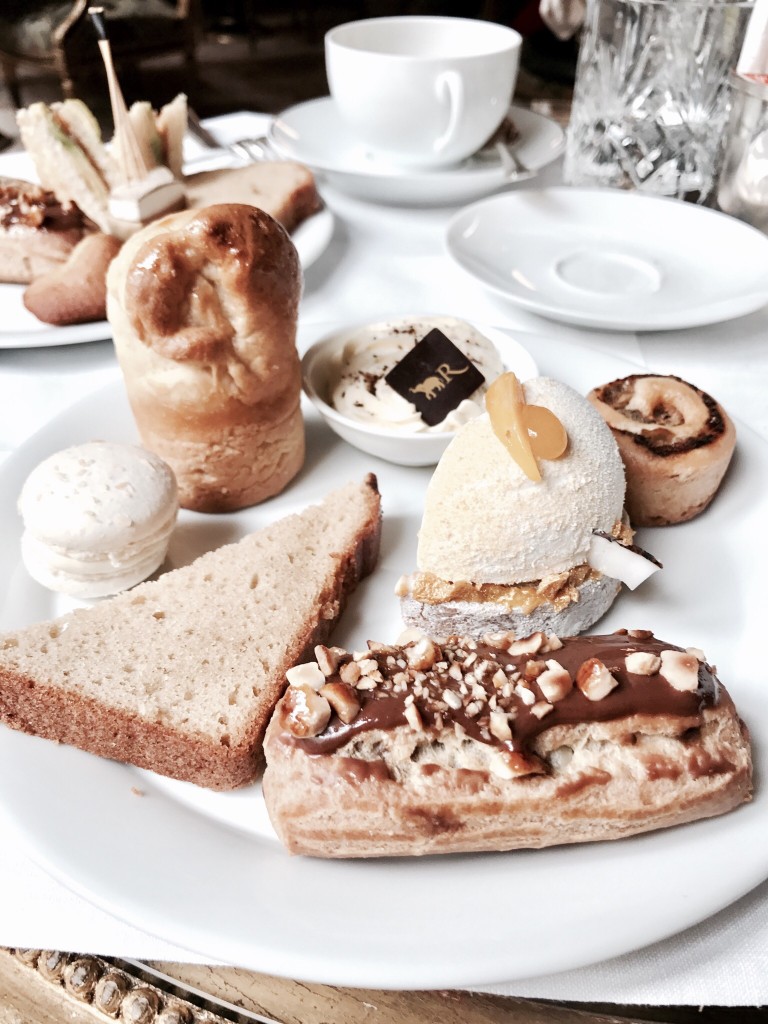 Le Maurice
Established by Augustin Maurice in 1815, in front of the Jardin des Tuileries, between the Musée du Louvre and the Place de la Concorde, this Parisian palace with neo-classic Haussmann style is open since 1835. Le Dali room where we had our teatime is spacious and majestic.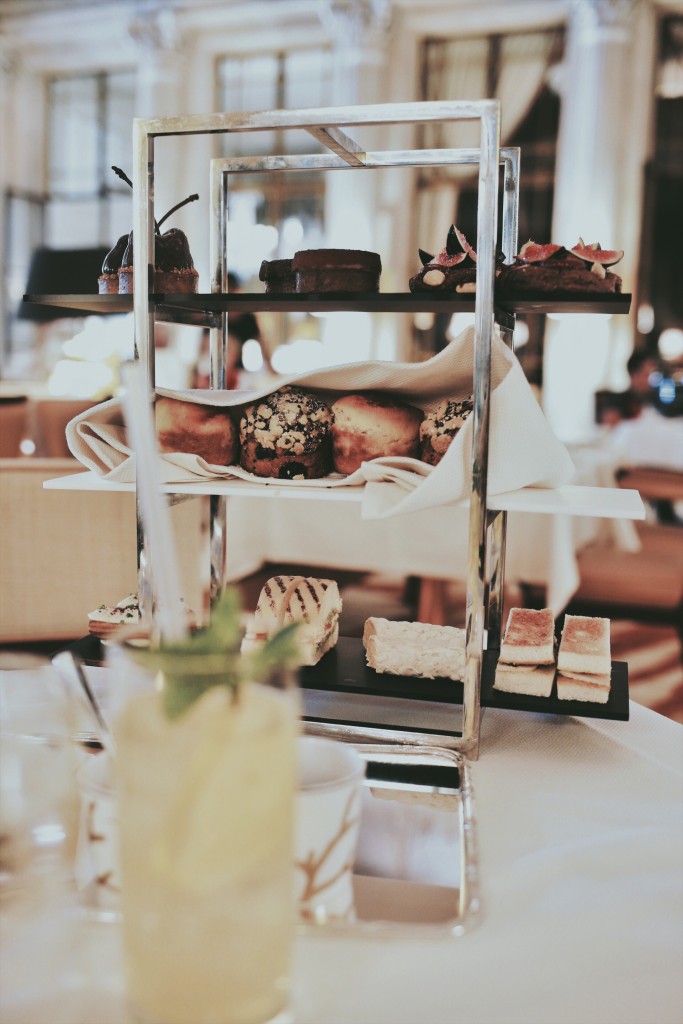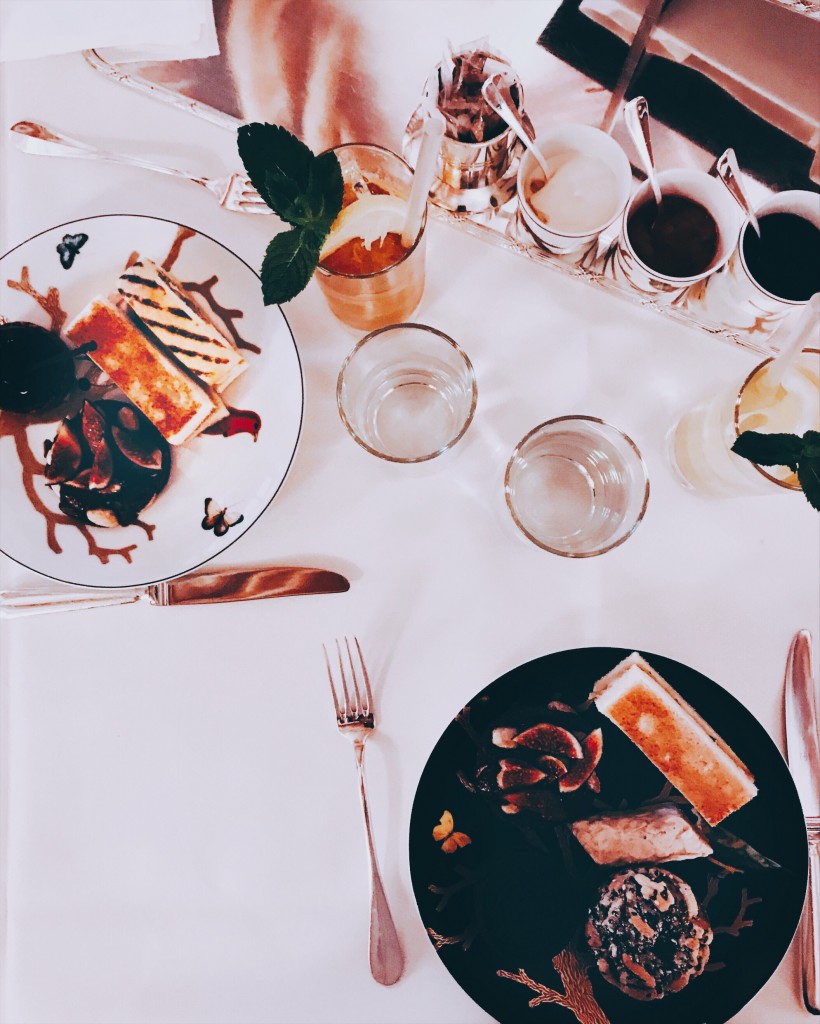 We took the set menu Dali's Teatime at 50€ per person. They have also set menus with the champagne 😉 You can also choose individually some gorgeous desserts conceived by the famous French pastry chef Céderic Grolet. By the way, we've got the chance to taste some pastries offered by the apprentice of the house.
Hotel Prince de Galles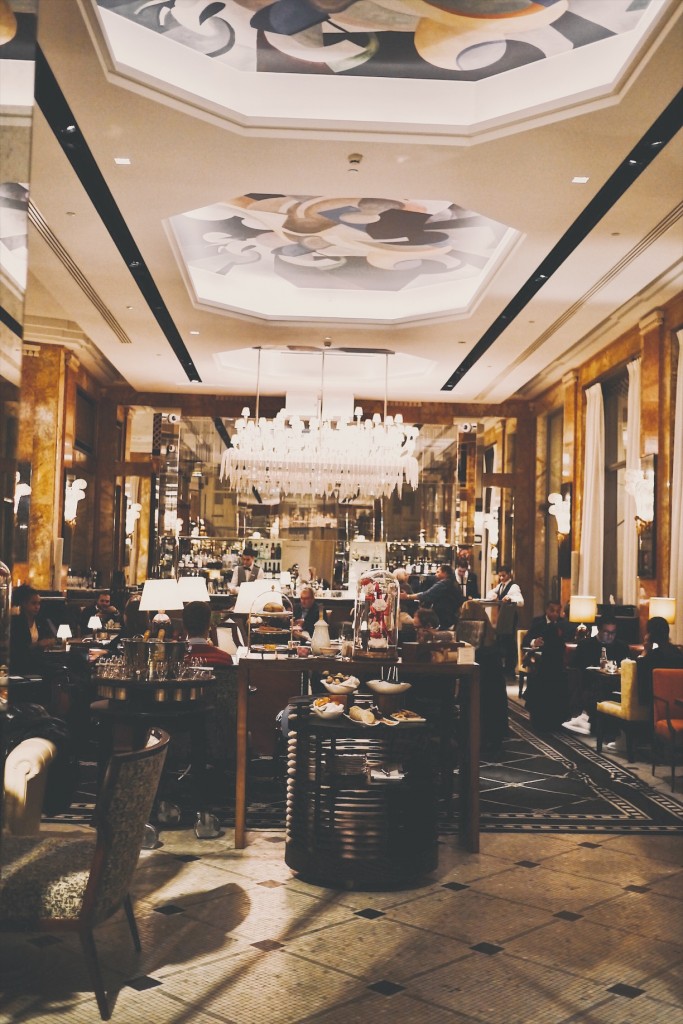 Les Heures Bar in the Hotel Prince de Galles is just on the right side of the entrance of the hotel. The decor adopts a modern and cosy style. When you enter, the soft and yellow light make you feel like your back in the 70s. We took the the English Afternoon Tea at 95€ for two. The service has three steps: to start, some scones and small sandwiches; the second part is some refined pastries created by Nicolas Piacello. To end, some classical French pastries are served, such as financiers, madeleines…
Step I: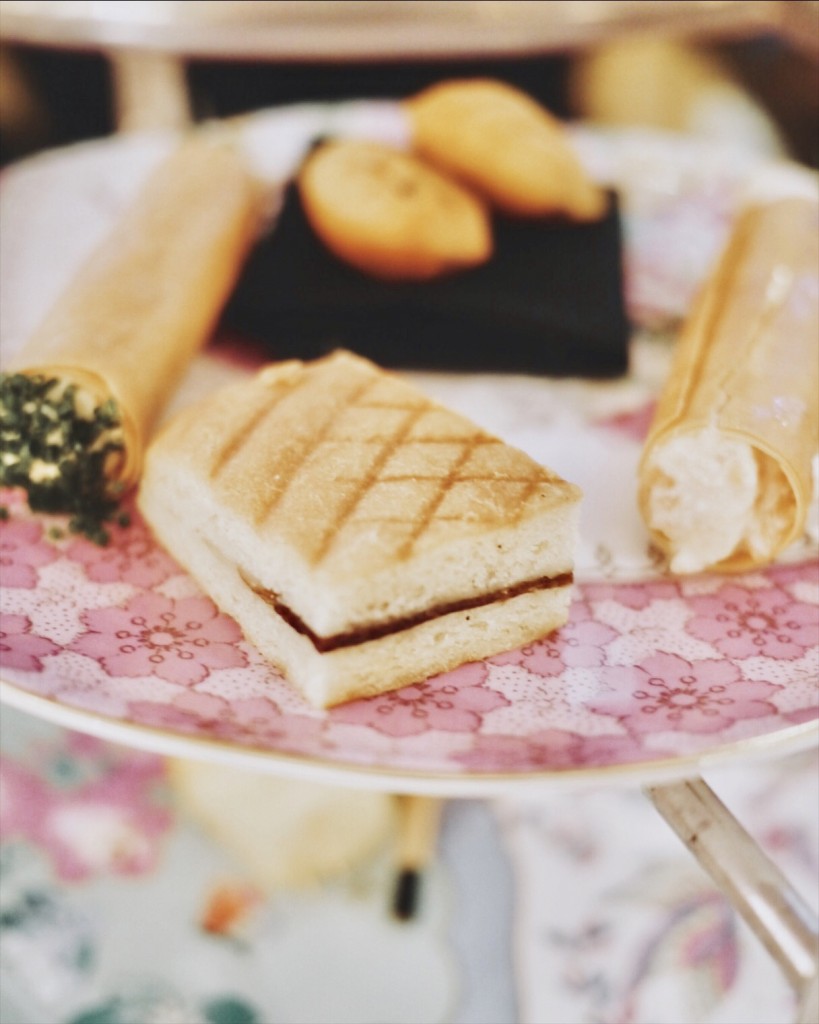 Step II: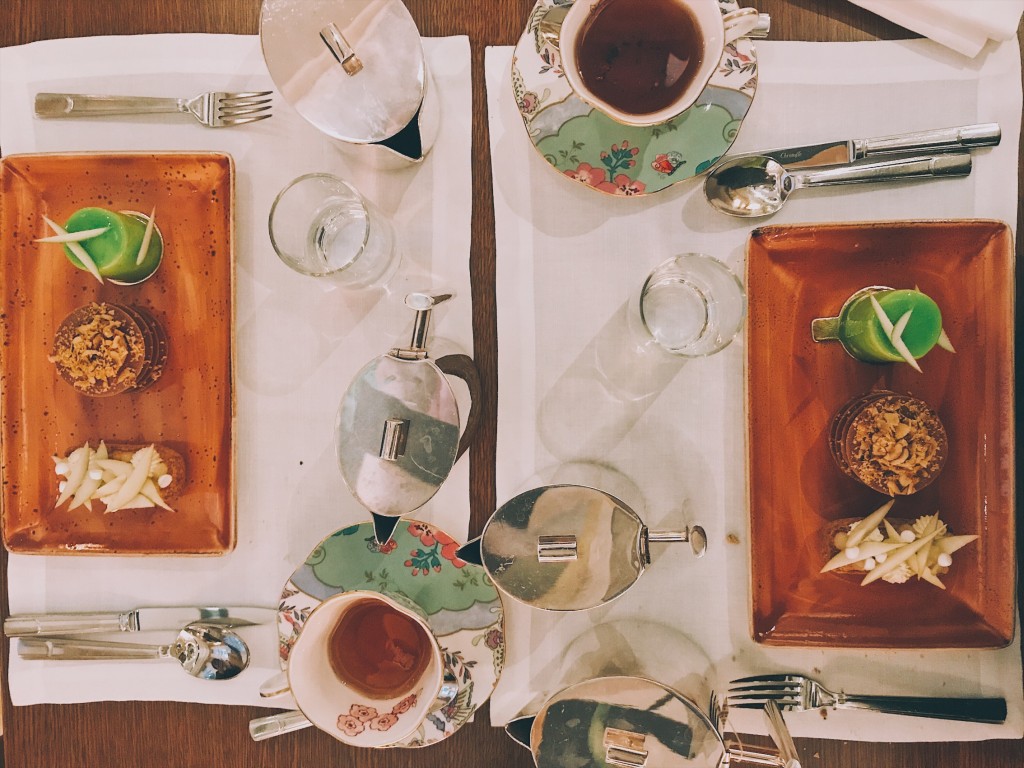 Just a mention to their teaware from English Wedgwood china. Floral and colorful, they will certainly open your appetite.