La Grande Cascade used to be the hunting lodge for Napoleon III who came to the Bois de Boulogne for hunting. As time went by, it became this beautiful restaurant keeping all the splendeur of the building. To be honest, when I surfed the internet and came across the picture of the restaurant, my eyes light up!! This time we will try this one!!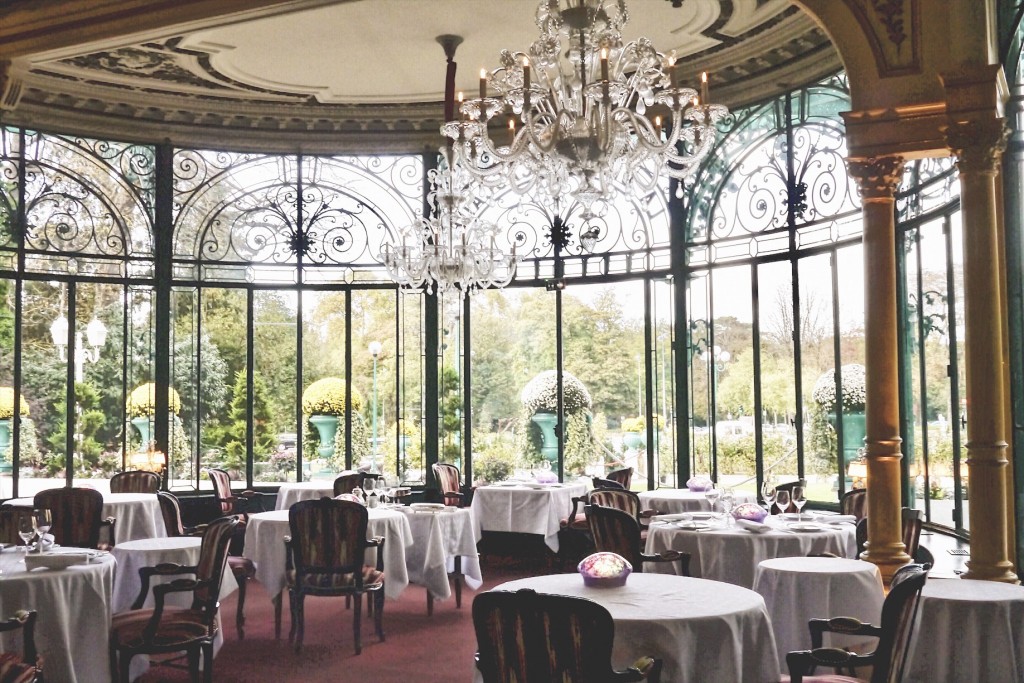 My friend took the Menu du Marché at 89€. I took a plat + a dessert. We both had two appetizers and a small chou bun offered by the house.
One of the two appetizers offered by the house: Cream of cep
You find some chopped ceps at the bottom. The idea of mixing peanuts and ceps is really good. Actually, I never imagine we can associate these two ingredients.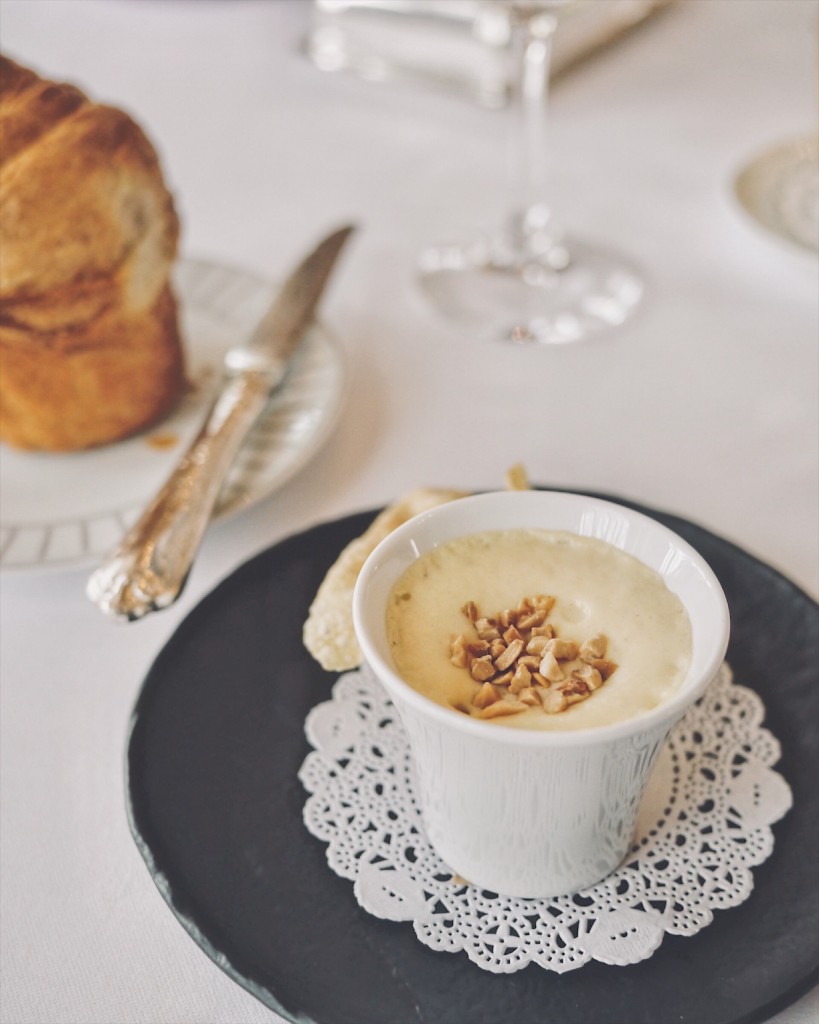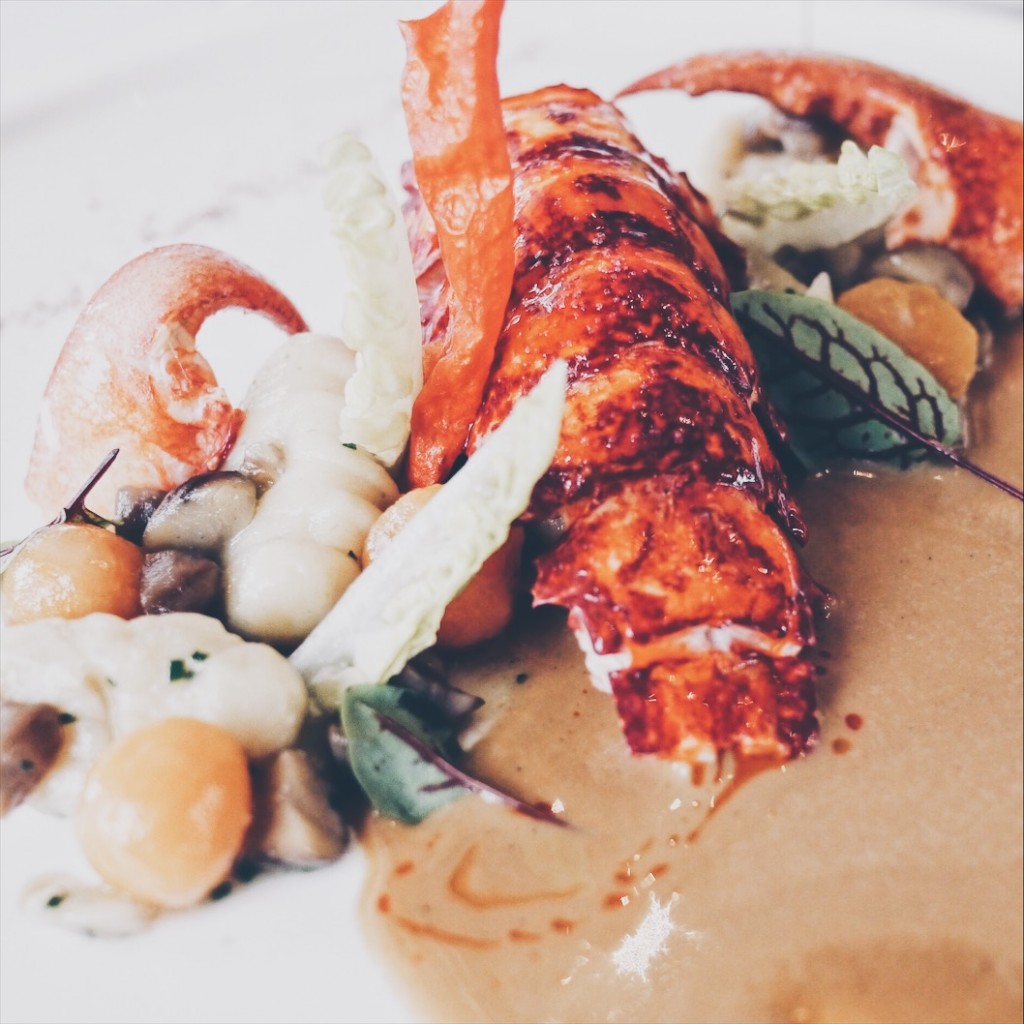 What a coincidence that recently I made some home-made gnocchis : ) The home-made Gnocchis are the best coz they are not that chewy as the factory-made ones.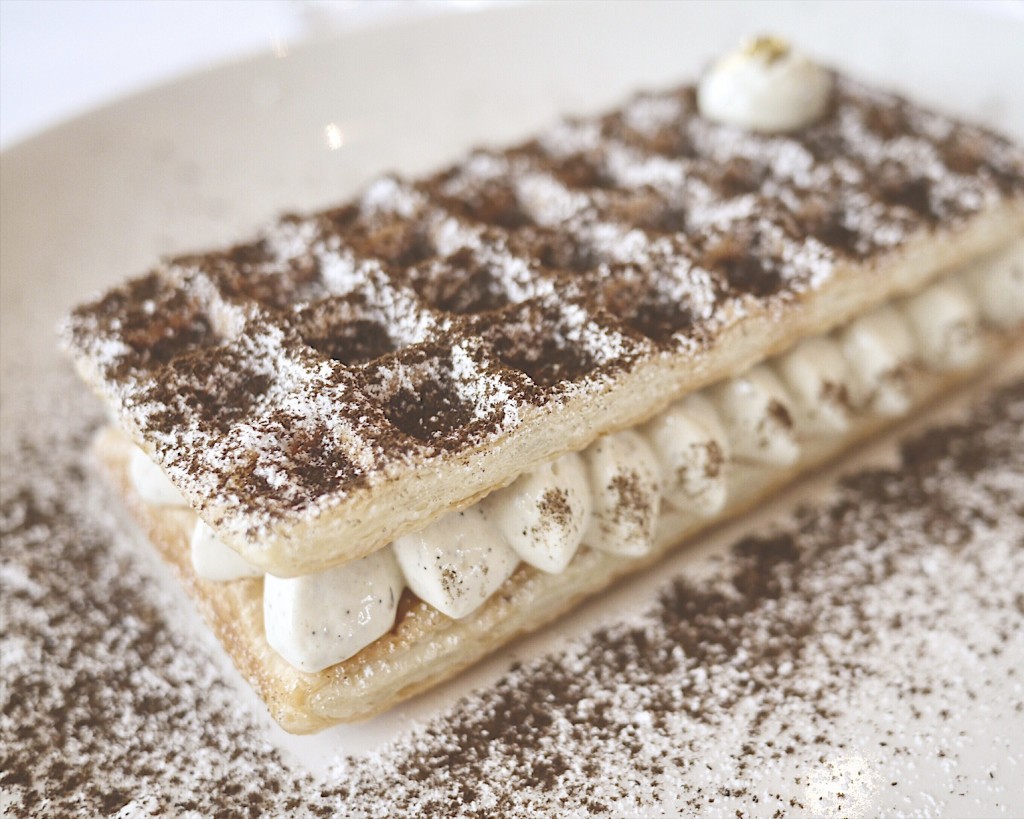 I really enjoy this dessert. The waffle is made of flaky pastry. Its name « thousand layers » is due to this. The texture is extremely light and at the same time crisp. It seems this dessert is their flagship dessert. When I chose this one, the waitor gave me a big pround smile.
In the end, we've got these lovely chou buns offered by the house.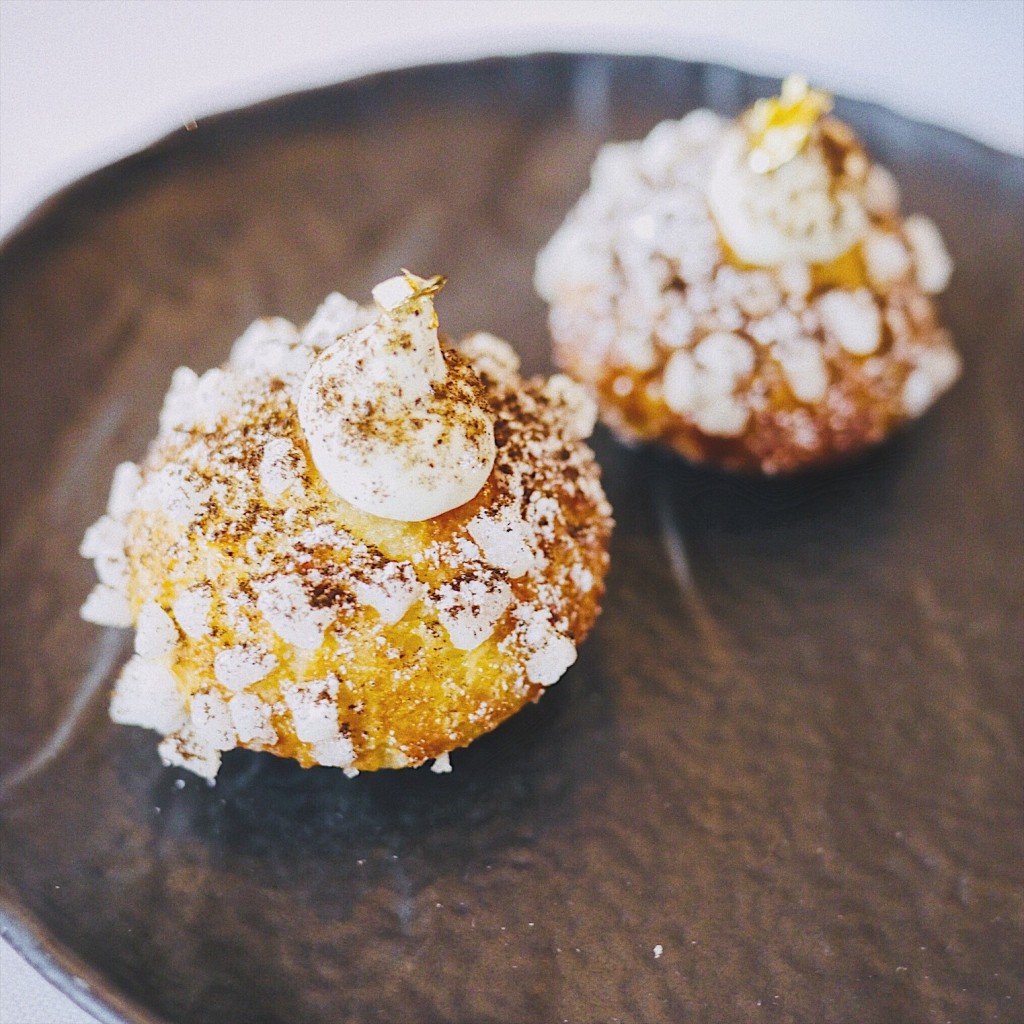 I do appreaciate their service. Some small details make you feel you are the princesse. Not all the Michelin one star restaurants do it. For exemple, when my friend left the table for a while, the waiter picked up the napkin she left in the chair and put it on the arm of the chair. When she came back, he helped her move back the chair again.